A podcast featuring real conversations, live stories, and more questions than answers.
Exploring modern-day spirituality with storytellers, comedians, pastors, academics, artists, atheists, believers, and all kinds of normal folks to talk about their relationship with truth, authenticity, and mystery.
Jessica Michelle Singleton chooses her own religion again! She came back to the show to talk about a 10-day silent meditation retreat that spawned her one-woman show, "Codependent Arising" as seen in the Edinburgh Fringe Festival. We talk about how meditation helps us with suffering, compassion, abandonment, helplessness, and dealing with ghosting! Recorded live from beautiful Debs Regional Park in Los Angeles, CA.
Check out her podcast Ignorance is #Blessed and check out her #1 iTunes album "Please. Don't. Leave. Me." and more at jmscomedy.com and on Twitter @jmscomedy!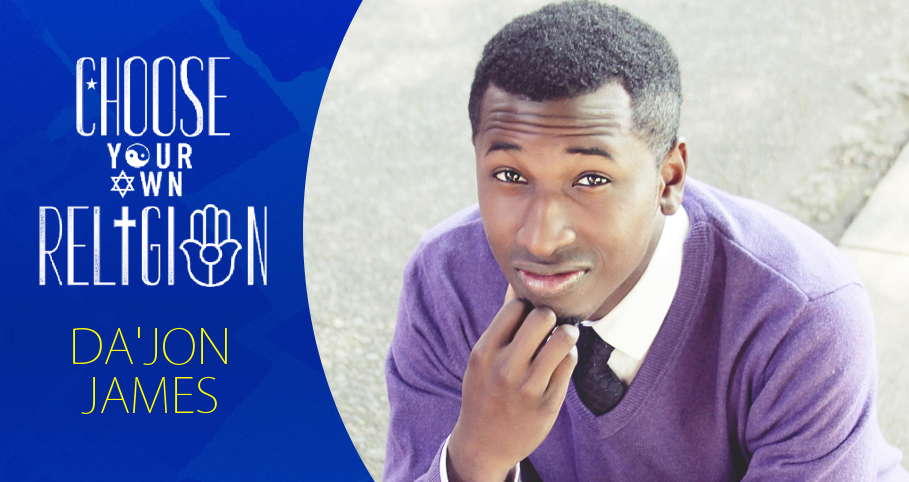 Da'Jon James chooses his own religion! Da'Jon is the outgoing music director at Throop Unitarian Universalist Church in Pasadena, CA, and on this episode we explored the relationship between music, emotions, and worship, as well as diving into a conversation on race--diversity initiatives, tokenism, and Da'Jon sharing his lived experience as we talked about how we can learn not to blend together, but to harmonize.
Check out Top Shelf Vocal at topshelfvocal.com!
Join us at Neighborhood Unitarian Universalist Church in Pasadena at 7:30pm for LA's original spiritual storytelling show, full of folks opening up about their raw, true experiences with religion and spirituality.

In addition to our booked lineup, names will be selected at random for a chance to tell your 5-6 minute true, personal story with religion or spirituality. No experience required or desired.

We are grateful to be hosted by Neighborhood Unitarian Universalist Church in their Ross Chapel. All are invited regardless of faith (or lack thereof).
Booked Storytellers
Kiran Deol (NBC)
Joel Jimenez (The Comedy Store's Kill Tony)
Christopher Brune-Horan (The Moth)
Erica Blumfield (Risk! May 18th)
Hosted by Joe Welker